NieR Automata Game of the YoRHa is a game from the developer of Square Enix. About how humanity is trying to resist the robots that drove them from planet earth. The game is made in the RPG action genre, which tells the story of special agents 2B, 9S and A2 from the YoRHa division.
About the plot.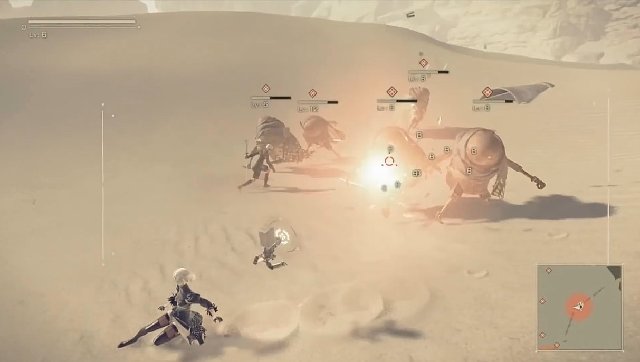 Once upon a time, mechanical robots from another planet attacked planet Earth. And they drove people out of the planet earth. But people didn't want to give up the planet so simply and gathered special agents to destroy the invaders. The outcome of the war can reveal secrets about the world. At the same time, the stories of the characters are correctly entered, adding even more interest to the passage.
About the combat system.
The game keeps the player in constant tension, now and then you have to switch between melee and ranged attacks. In addition, you still need to control the robot as an assistant. But if you are a beginner, then the assistant can do his job on his own.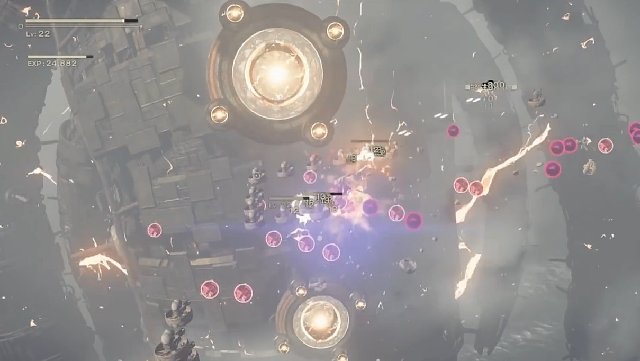 If the game mode is not difficult, you can concentrate on the usual attacks and actions. And the assistant robot gives the player a simplified battle process. In the normal process, you can control only the hero to dodge and quickly combine a set of attacks. In this case, you need to dodge enemy attacks, jump and run. Battles take place in open space, where there is enough space for active action.
During the game, the characters are able to improve their experience and level. Be equipped with different types of weapons and set up equipment. On the experience gained, you can get new combat abilities.
A robot assistant is also pumped throughout the passage of the game .. He can configure weapons and attack methods. You can enable automatic mode, where he will take action. The assistant robot can allow the hero to move through the air, overcoming obstacles.
You can download, buy the game from an official representative:
NieR: Automata Game of the YoRHa Edition (PS4)
List of contents of the publication: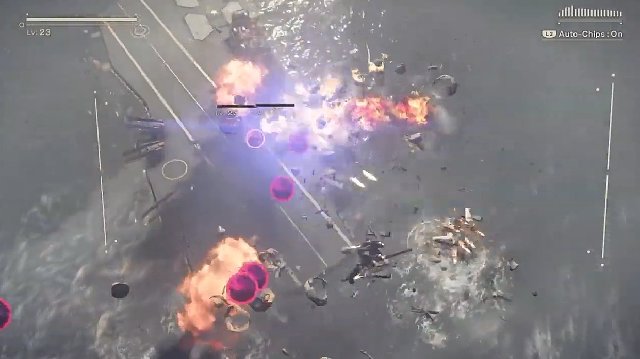 DLC 3C3C1D119440927 *;
The appearance of the Play System for the robot assistant pod;
Cardboard appearance for the hearth assistant robot;
The look of Retro Gray for the robot assistant pod;
Retro Red look for the hearth assistant robot;
The appearance of the Amazarashi Head for the robot-assistant pod;
Accessory Machine Mask;
Under Grimoire Weiss;
Dynamic theme for PS4 ™;
Avatars for the PS4 ™.