Most recently, the developers of the game SnowRunner, Saber Interactive studio spoke about the future support of their creation. After the release, the game will receive free updates that will complement the released game with new tasks with maps and territories. Support is planned in several stages.
In total, at the moment, the developers promise 4 additions:
The first addition will be released after the release of the game, in about a month. Will include new winter cards and quests. They will introduce several new machines and special cargoes.
The second addition adds a new country, Canada. In which there will be several maps and tasks. Also include new cars and their colors. In Canada, new cargoes and modifications will appear. In addition to this, players can see the construction of the processing building.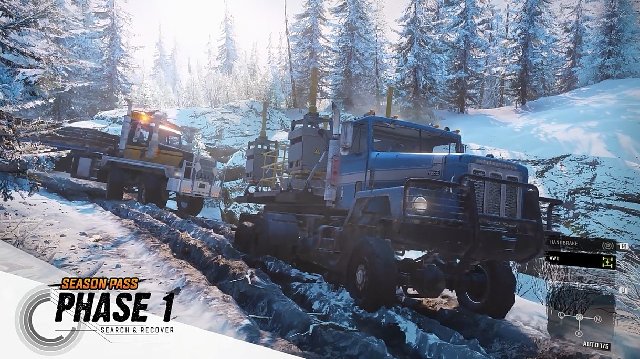 In the third expansion, developers will include Wisconsin with new maps and missions. Starting with this add-on, a new type of work will appear, players will be available for logging. Add more new cars and their camouflage.
The fourth addition is being kept secret. But the developers promise to talk about him in the near future.