On August 6, 2019, a new update was released in the game World of Tanks. Players got the opportunity to explore new branches of light tanks in Britain. And also, developers have simplified the implementation of combat missions in the company. The changes affected the appearance of military vehicles.
British light tanks in the game play the role of a passive light. They are not large in size, quite dynamic and have a good gun on board. You can get tanks from the development of the Cromwell tank. Four tanks are available: GSR 3301 Setter 7 level, LHMTV 8 level, GSOR3301 AVR FS 9 level and Manticore 10 level.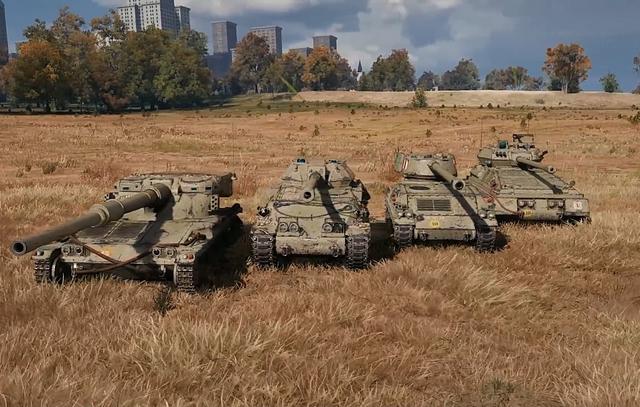 The GSR 3301 Setter which is at level 7 is considered transitional. Nevertheless, he has an excellent gun with high penetration. In terms of dynamics, it resembles medium tanks.
LHMTV at level 8 is an improved machine and a more powerful weapon. It can penetrate the base shell of its classmates of heavy tanks without much difficulty.
GSOR3301 AVR FS is considered a formidable car at level 9 in the right hands. The tank has a good camouflage and a high level of penetration of armor. As well as a good speed that allows you to quickly change the flank.
Manticore at level 10 has one of the best disguises in the game and a very good weapon. As well as the unusual appearance of the machine.
In the new update, the developers included a nice feature, the abolition of damage to allied tanks.