Darksiders Genesis is an action game. The game is developed by Airship Syndicate. The game has a top view, quite normal graphics and a fixed camera, in addition, the game is somewhat reminiscent of Diablo. Players are given the opportunity to play the game together, on one screen. But if the characters go far from each other, then you will have to start passing the game from the last save.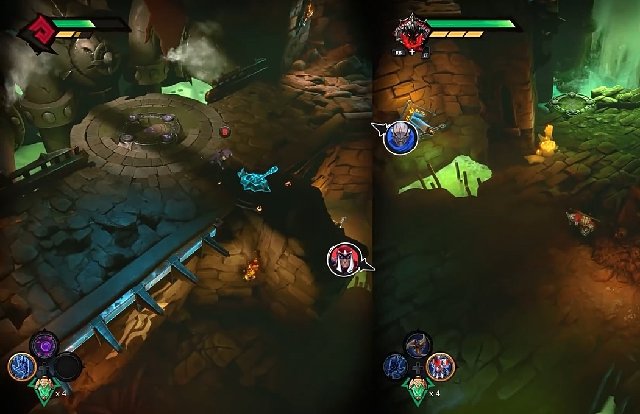 The plot of the game hints at the time of the apocalypse. A certain Lucifer again decided to change the balance of the forces of good and evil. And he called demons from the depths of hell that serve him and plunge the earth into darkness. And the passage of the game is somewhat reminiscent of the console approach, where the character must jump from one obstacle to another, but not without combat hassles.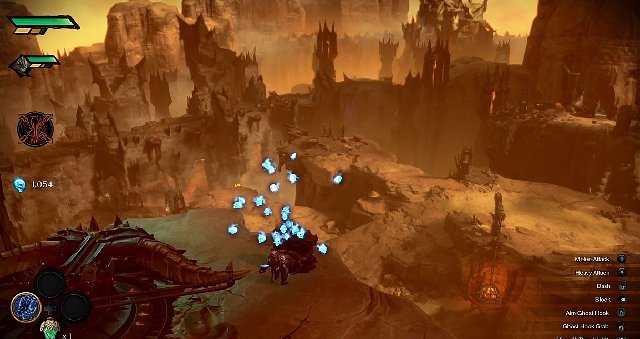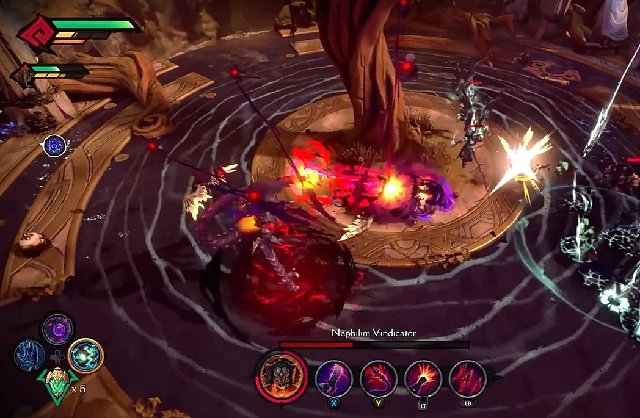 The game has a hero leveling system. In order for the hero to become stronger and better, you need to collect souls from dead monsters. And also look for areas that can be both strong and simple. Spheres are located in the development tree, while they have both negative effects and positive effects. And this means that the player must set the spheres and select his hero correctly. And the better the combinations of spheres are selected, the more powerful the hero.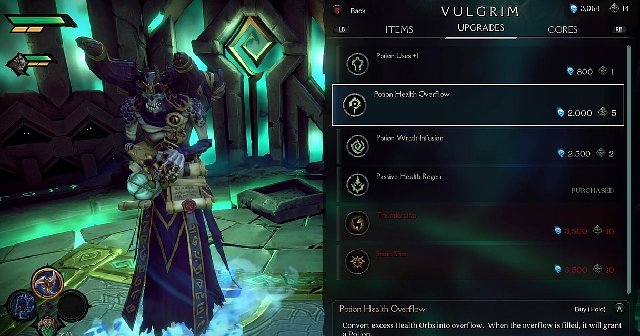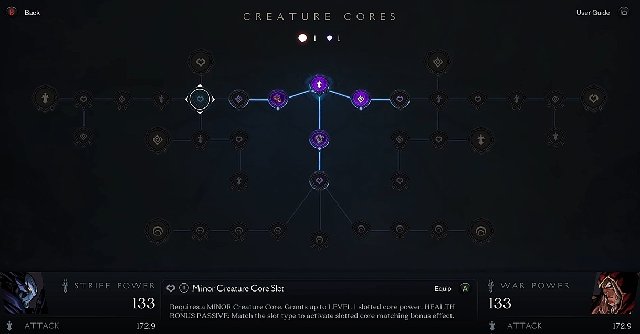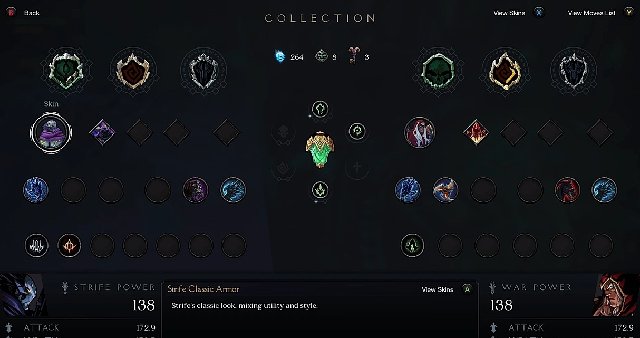 Surprise, and possibly complexity in the game, a limited number of spheres per level can be noted. And if you could not get enough, you will have to go to the previous level and find the missing areas. This creates the need for collecting spheres. To get these areas, to put it mildly, is not easy, and to get to them you need to look for special secret places. Well, if such a secret place is found, the sphere still needs to be reached, and this is at least sleight of hand and a little experience. In one of these secrets, you had to jump from one pillar to another.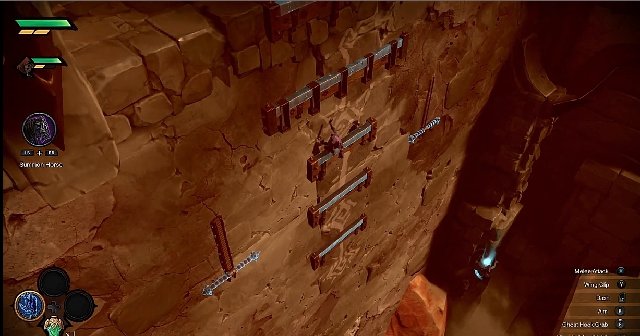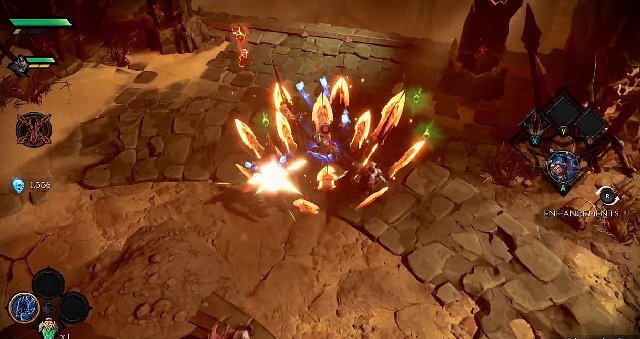 Darksiders Genesis, if you can call it a little resemblance to Diablo. But at the same time, there is no way to dress heroes in different things that give different bonuses in armor and attacks, since there are no corresponding characteristics. There is equipment, but in terms of amulets that give bonuses.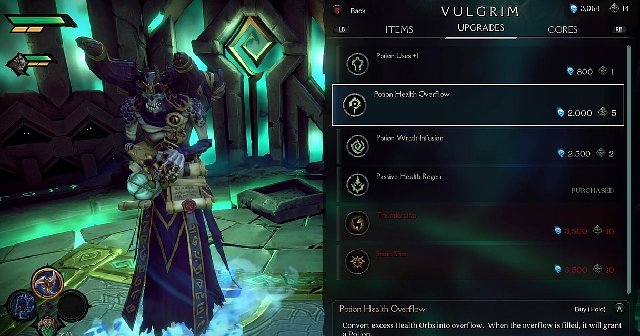 During the game, the player is given the opportunity to change the character. and choose one of two War or Discord. And in consequence and change tactics and style of passing. But if you play in cooperative mode, then each player controls his hero. One hero owns pistols. And another hero wields a sword attacking the enemy in close combat. Both heroes have a horse mount and wings that allow them to fly over short distances.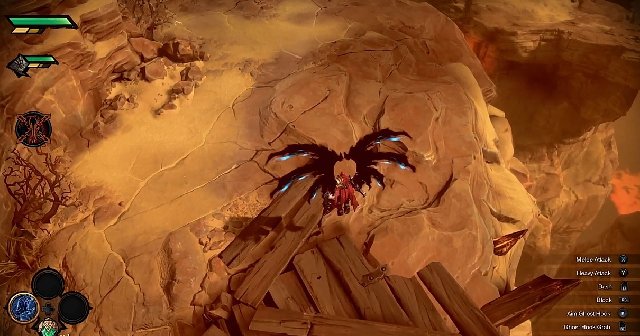 System requirements
Minimum:
Requires a 64-bit processor and operating system. OS: Windows 7, 8, Windows 10 (64 bit).
Processor: AMD FX-8320 (3.5 GHz) / Intel i5-4690K (3.5 GHz) or better.
RAM: 4 GB of RAM.
Video card: NVIDIA GeForce GTX 960.
DirectX: Version 11.
Disk space: 15 GB.
Extras: Preliminary System requirements
Recommended:
Requires a 64-bit processor and operating system. OS: Windows 7, 8, Windows 10 (64 bit).
Processor: Intel Core i7-3930K (3.2 GHz) / AMD Ryzen 5 1600 (3.2 GHz) or better.
RAM: 8 GB of RAM.
Video card: NVIDIA GeForce GTX 1060.
DirectX: Version 11.
Disk space: 15 GB.
Extras: Preliminary System requirements
Download, play by the links below from official sources:
Buy, download. Darksiders Genesis Standard Edition (PC Box) (PC)
Buy, download. Darksiders Genesis Standard Edition (PS4)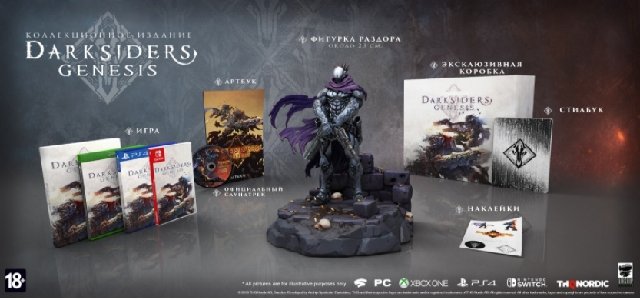 Buy, download. Darksiders Genesis Collector's Edition (PC Box) (PC)
The collector's edition for PC includes:
• DVD-ROM with a game in a plastic box.
• Figure of Discord 23 cm.
• Steelbook
• Artbook
• Sticker Set
• Soundtrack on the disc
Buy, download. Darksiders Genesis Collector's Edition (PS4)
The Collector's Edition for PS4 includes:
• BluRay-disk in a plastic box.
• Figure of Discord 23 cm.
• Steelbook
• Artbook
• Sticker Set
• Soundtrack on the disc