King's Bounty 2 is a great tactical RPG in the Middle Ages with a turn-based combat system. Since the release of the first part, not a little time has passed, about ten years. And all this time, developers from 1C Entertainment worked on creating a continuation of the game. The game is scheduled for release in 2020.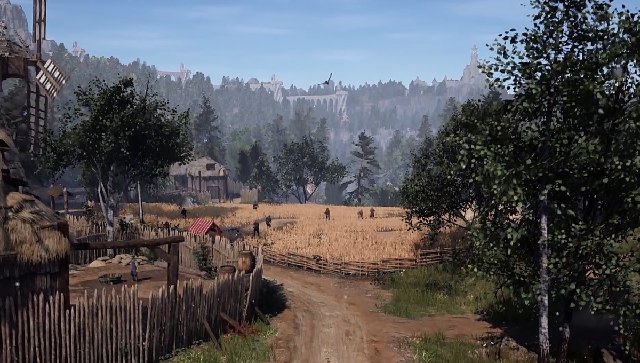 Over this period of time, much has changed in the field of digital technology. So in the game applied more advanced technology than before. Graphics for example will be clearer and more realistic than in the previous part. And the hero can be controlled from a third party.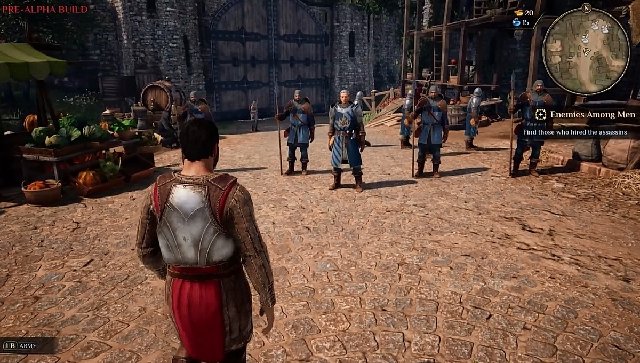 About the plot.
The game takes place during the Middle Ages in the area of ​​Antara. Where did the Catastrophe cataclysm occur? Because of what the kingdom of Nostria flee the affected population for protection and refuge. Despite the fact that the kingdom itself is not in its prime. And on the border near the kingdom some creatures are operating. And our hero will have to independently solve these global problems. But of course, not alone, but with the help of subjects and the army.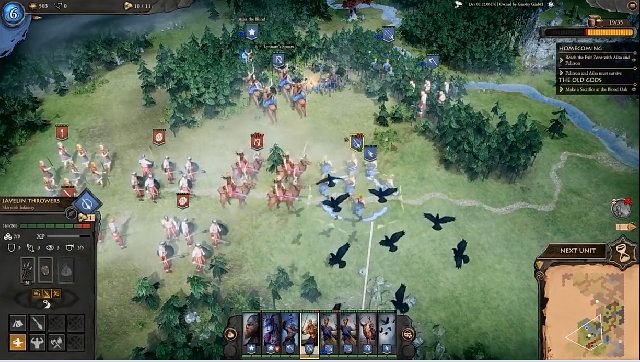 About the characters.
In the new game, developers will offer players to go through the story of one of three heroes. And each hero has its own unique story. Heroes can be controlled from a third party and move around the area, participate in dialogues with the population and complete tasks. You can move around the area and look for equipment and weapons.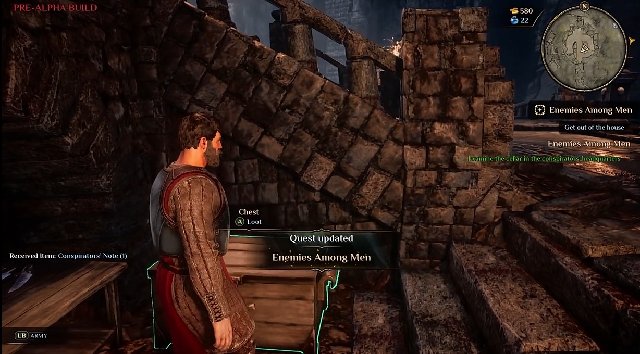 Choosing one of the character, in the process of the game he develops a system of talents. There are four talents in the game: strength, order, anarchy and skill. When pumping through any of these directions, the character may change attitudes and dialogs with the population and affect the passage of the game. Since each of the directions gives its bonuses.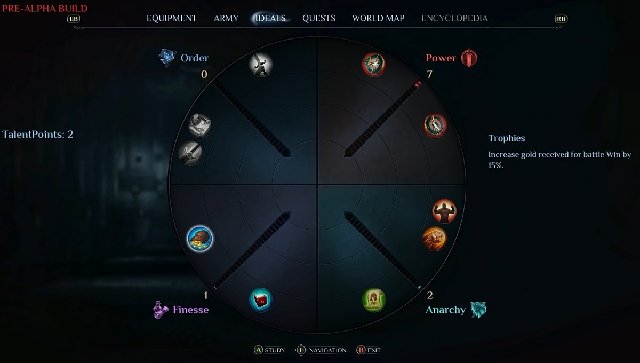 When passing the game by any of the available characters, the plot will be affected by the perfect action, and the dialogs themselves will not make big changes. Thus, the plot will not be linear.
About the combat system.
And the fighting takes place in turn-based tactical battles with a top view. Unique to the class of similar games, a system of terrain has been introduced. Where the army can receive additional bonuses from being on the map in separate places.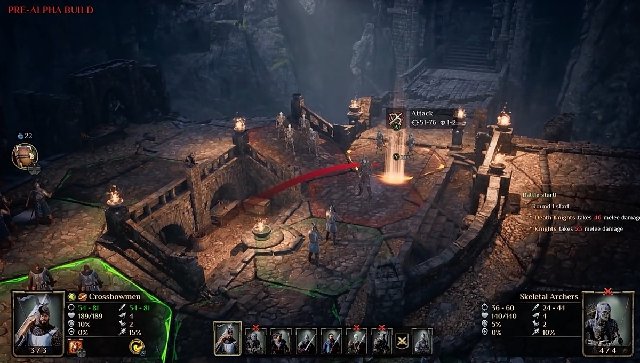 Archers, for example, get better if they shoot while on a hill. Thus, the range of tactical actions is increasing, and the fighting is more interesting.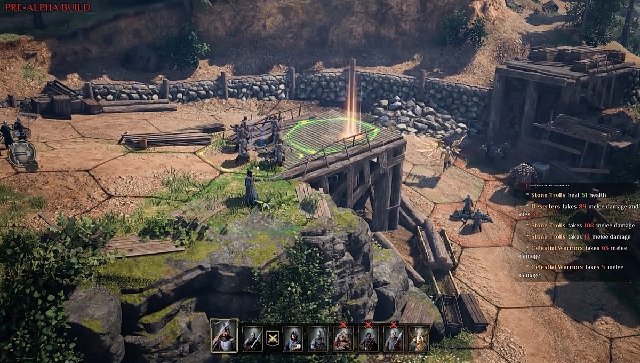 Changes were made in the size of the army. In the cell where the army is located, the number of the unit is indicated. That is, units can be recruited with a certain limit.