Western Sigil is a real-time tactical strategy game from the Polish studio Smash The Code. The game is planned to be released in 2021. A game about cowboys in the wild west who are trying to fight the epidemic that sends different creatures to their lands.
About the plot.
The player will enter the role of the son of a sheriff from the town of Whiteville. The main task and its mission is to search for the source of infection from which different creatures go to a peaceful town. And for a complete victory, he will need to find the ancient seals that close the portal from which this infection comes out.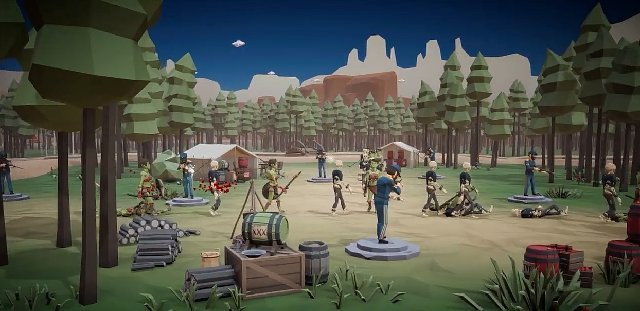 Citizens living in the lands of the wild west will come to the aid of our sheriff. Cowboys, bandits, Indians, soldiers and others. Each ally can be pumped and improve his weapon to give a successful rebuff to attackers.
Game process.
The game process is similar to the one where you need to build the "Towers", and the enemies run along certain paths or roads. In this game, everything is almost the same, only for the place of the "Towers" ​​we have "People". And the arrangement of these characters in strictly specified places. In the form of concrete foundations, circles.
At the beginning of the mission, several places are available for the location of your characters. So you have to think about what types of warriors and where it is better to install. Enemy creatures will attack from certain sides and move only along the indicated road. But allied characters will not be attacked, but this is so far known.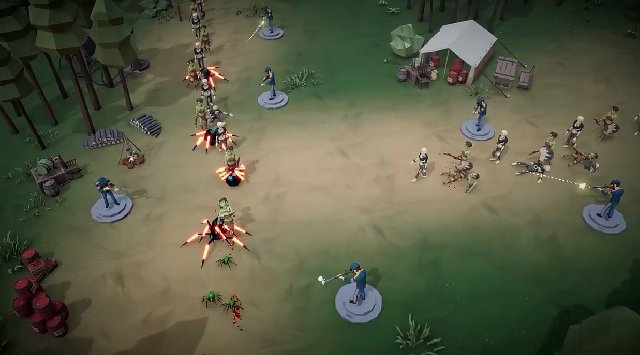 As your allied fighter defeats enemy creatures, he gains experience. The experience gained can be spent on leveling and equipping characters and fighters. Changing weak weapons to stronger ones.