Studio DEKLAZON is working on this game. Which is trying to recreate action analogs like Alien Shooter, but only with zombies in Russia. Perhaps this is probably the first game in a similar genre where the player has the opportunity to try out his gun in a battle with zombies in Russia. The release of the game is focused on June 2020.
The game will have the opportunity to shoot Soviet weapons and move to the native cities of the Russians. How exactly the locations in the game with real sights of cities and villages will be realized is not yet known. And on the way the character will have a clear case, crowds of zombies.
This is one of not many games of this genre where during the game you can build temporary structures. At the moment it is known that it is possible to install wooden barricades.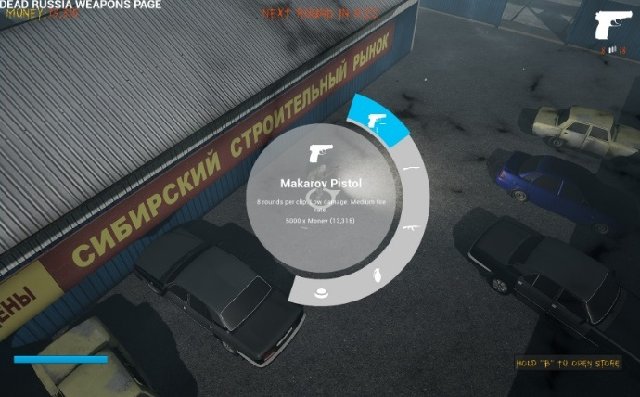 You will be able to complete missions both alone and with the help of friends in a cooperative mode. In total, an affordable number of people up to 4 people are currently declared.
Probably the name is not very attractive and the developers could come up with a more vivid and decent name, but there is something. Perhaps in their opinion this is the most suitable name for this game.
MINIMUM SYSTEM REQUIREMENTS:
OS: Windows® 7 64-bit / Windows® 8 64-bit / Windows® 10 64-bit
Processor: Intel® Core ™ i3-2500 @ 3.3 GHz / AMD AMD Phenom II X6 1055T
RAM: 4 GB RAM
Video Card: NVIDIA® GeForce® GTX 660 / AMD Radeon ™ HD 7850 (2GB VRAM)
Disk Space: 10 GB