The developers of world of tanks have released a new gaming event dedicated to Defender of the Fatherland Day, code-named "Hurricane Chase." In honor of this event, players expect combat missions and many game awards, as well as a unique tank.
This event will be available from February 21, 2020 to March 2, 2020. During this period, there is a chance to win the unique Bat.-Châtillon Bourrasque tank. To do this, you need to perform tasks assigned to the task every day. Each day, approaching the victorious goal, these tasks are complicated.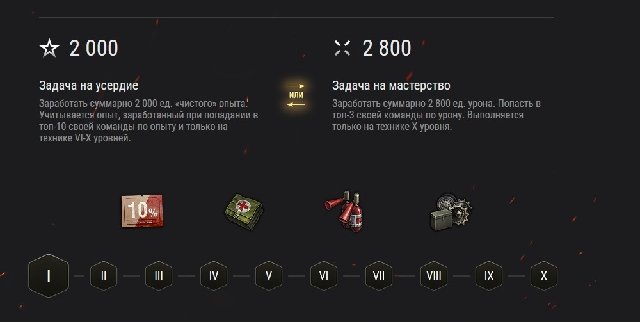 The main task is to gain a certain amount of pure experience. Upon completing this daily task, players receive a one-time daily reward.
The most valuable reward for completing all combat missions is the unique Bat.-Châtillon Bourrasque tank, which you can buy at a discount by completing the tasks. You can get a discount on a tank by completing the first available task, and subsequent tasks completed will increase the total discount on a tank.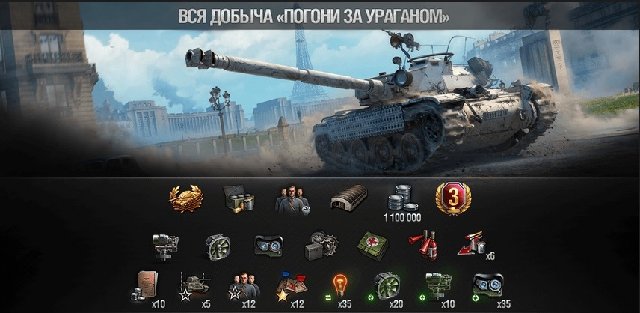 By past the tank, completing daily tasks as part of a game event, you can get a premium account, 1,100,000 game currency, equipment for the tank and tank reserves.
The unique Bat.-Châtillon Bourrasque battle tank is a level 8 French medium tank. The tank has good camouflage and speed. Unlike other tanks of this class and level, the Bat.-Châtillon Bourrasque quickly picks up speed and is hardly noticeable. The maximum speed that a tank can gain is 62 kilometers per hour.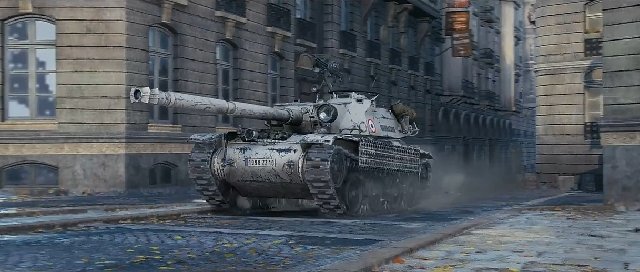 The tank is so unique that you even have to learn how to ride it. Spin enemy tanks will be difficult, unlike other tanks of this class. Turning angles at speed are not very comfortable and in order to have the opportunity to take turns, you need to use the handbrake.
Surprisingly, the tank's weapons are also quite unique and interesting. It is a drum, but only 2 shells with a reload of 22 seconds. For its class among the French tanks is not enough. Because of the guns, the tank is suitable as a support tank and the destruction of uninhabited lone enemy tanks. I saw, unloaded the drum and disappeared behind the comrades.