Of all these weapons, the Hunting Horn is the most difficult. And perhaps more suitable for playing with the team. Since it gives bonus benefits to strengthen other hunters. In order to get bonuses from the Hunting Horn weapons, you need to play a song, with each horn having its own sets of songs and bonus improvements.
About the description.
The attacking abilities of this weapon resemble a hammer. In this case, you can knock a monster off its feet. But its main direction is a set of attacks that create a certain song that gives additional bonuses.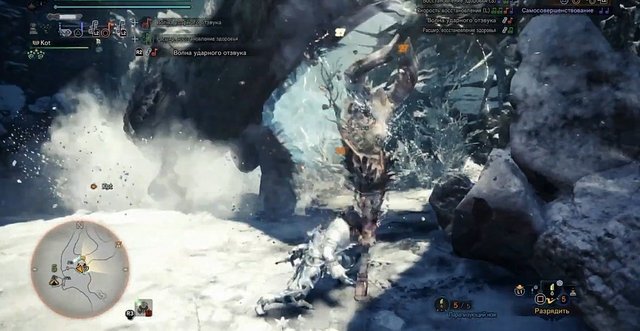 This weapon is more suitable for players in the team, as it is a support weapon. But unlike another type of support, managing it is more difficult. Since you need to take part in attacks and at the same time try to give additional bonuses to your allies.
If you went out to play in a team and took this weapon, then you already know how to score the right amount of notes to increase your combat ability. If you have not yet learned to play "The Hunting Horn", then it is better to choose another weapon, as the participants will be very unhappy if they do not receive a positive song from you.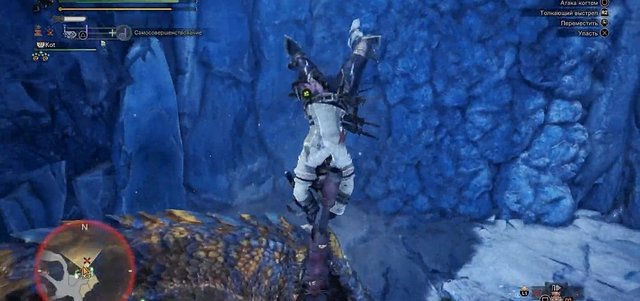 In general, the "Hunting Horn" is one of the worst weapons in the game, when compared to standard attacks. All disadvantages are compensated by a set of special combinations that give additional bonuses. At the same time, weapons at different levels give a different set of bonuses.
About attacks.
Special attacks that give bonuses when a set of certain combinations that can give a weapon. This is for the first level, "Attack Boost", "Health Recovery", "Recovery Speed", "Impact Resistance Wave", "Advanced Health Recovery".
Positive bonuses from combined attacks are divided into two levels and types. The first level is green, and the second level is the purple color of the enhanced bonus.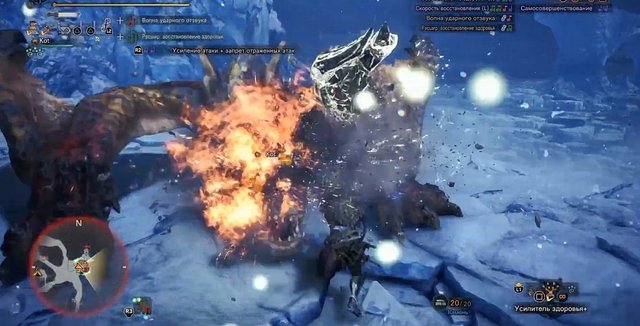 With the increase and improvement of weapons, not only the positive bonuses that this weapon gives, but also a set of combinations change. Because of what, one has to get used to new weapons of this type and learn new combinations.
About the battle process.
At the beginning of the battle you need to try to collect as many bonuses from weapons. To do this, you need to make a number of special attacks before entering the battle. If the game is with allies, then the procedure is the same. And then deal damage to the monster with normal attacks.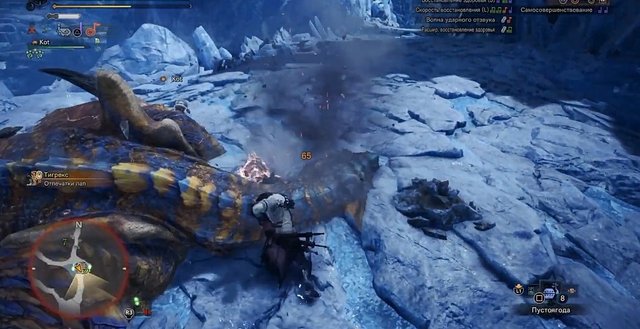 After some time, again make a set of special combined attacks to get bonuses. In this case, you need to carefully approach this process, since the moment the melody plays temporarily immobilizes the character and the monster can easily cause damage to it.
When a monster begins an attack, the best thing to do is roll over the ground. Jumping with such weapons does not work, which causes some discomfort. If you managed and calculated the movement of a monster going in your direction, then you can apply a vertical attack with a weapon.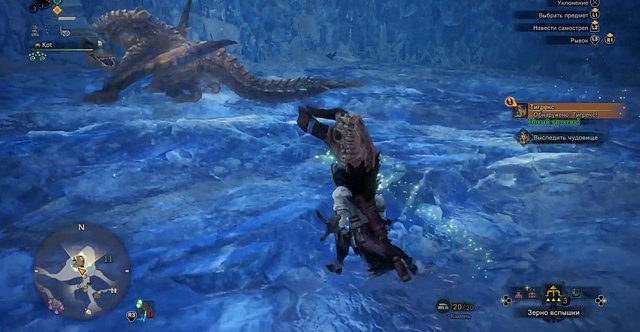 The biggest standard attack is a weapon strike from above. Then you need to dial a combination with the attacking song. This is when the hero puts his horn on the ground and he starts spinning in place, thereby causing decent damage. It is better to make such an attack when the monster is not moving or is trying to find you.