The game Monster Hunter World Iceborne has about 14 types of weapons. Which has its own unique features and application tactics. And in order to have better weapons and easier to defeat the enemy, you need to consider the points indicated in this article.
In the case of weapons, the Lance is a little more complicated and will suit more for experienced players who have won several battles. Weapons are more defensive rather than offensive. But you will be able to restrain and block enemy attacks.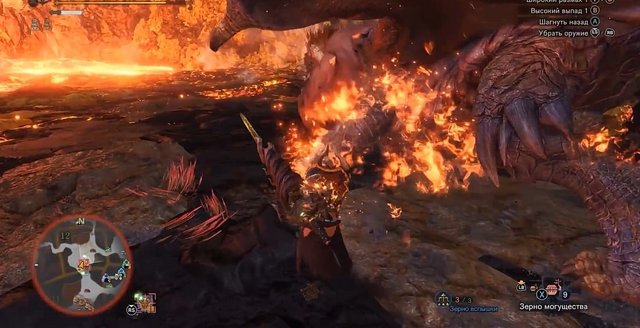 Weapons have fines for mobility, and since swords cannot be jumped anymore. And in the attack you need to play from the shield, dodge, block and then attack. You can use the throw and strike with an spear of the enemy.
From some point of view, this weapon can be considered boring, since tactics and military operations do not allow to get that very excitement and pleasure in superiority. But it is quite capable of dealing good damage in close combat.
The weapon is considered protective and is most likely suitable for the game mode with friends. Where the main role will be to restrain the enemy, while the allies build up a strong attack. You don't need to run and dodge the monster, just take a defensive stance and repel the attack.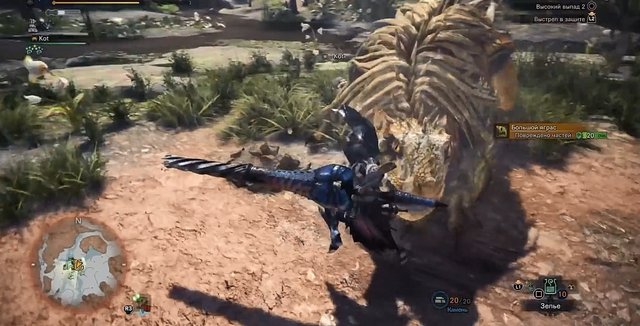 In most cases, Shield Block is very effective and monsters do not pierce the shield without causing any damage. In addition, they are also not knocked down and are not thrown into the distance due to an off-take attack, with the exception of large monsters and their crown attacks.
About the flaws.
A character with such weapons is very loose in mobility, he is slow and side jumps are very short. And attacks are applied in close combat. At the same time, it is not always possible to deliver accurate strikes to the monster's weak points.
Players who love moving speed and quick attacks and mobility, this weapon is most likely not suitable.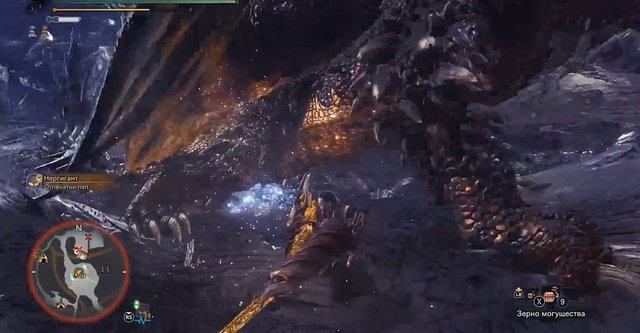 About the combat process.
From the above it is said enough to understand this type of weapon. However, we add a few other points. And let's say that the character does not have to have good mobility to defeat the monster. Victory over a monster is also possible, but using a different battle technique.
It's clear that you don't especially run after the monster, and this is not necessary with this weapon. Since the monsters attack immediately themselves. And in most cases we need to take their attacks with a shield. That is, block incoming damage.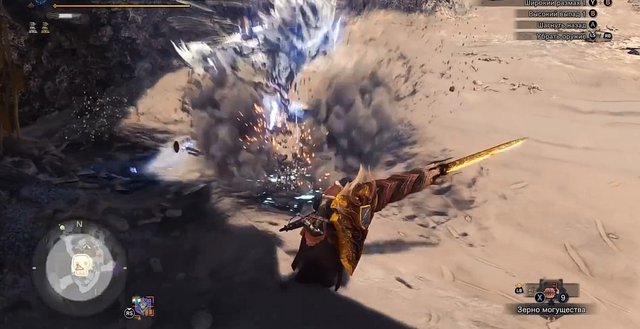 After the monster launched a runaway attack and hit our shield, it stops for a while. And the opportunity arises to produce attacking moves with a Spear. It's not always possible to aim at weak points, but the damage is excellent.
About the ability of "Spear".
As well as a bonus to mobility, the Spear has the ability to strike with a swift take-off attack. But, in this case, you have to choose the right moment. It can be used to escape from a dangerous place.
And a very good Power Defense ability. In this case, the character spends a little energy, but takes a better defensive stance. In some cases, damage can pass through this block, so use it carefully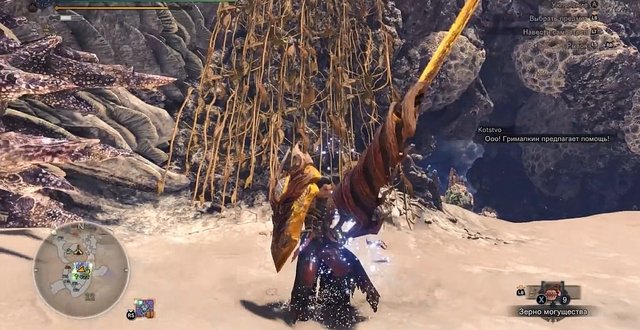 A more successful ability is "Lunge Back." In this case, the character stands in a defensive stance, blocks part of the damage or all damage, and then strikes with a "Spear".
About pumping.
For this weapon, it makes sense to pump the "Defense" indicator. But in the event that a monster is caught that breaks through the "Defense". Excellent protection is protection with a +5 score. With this indicator, monsters are less likely to throw you back. And the distance is getting shorter.
System requirements:
Operating System: Windows 7 64 bits / Windows 8 64 bits / Windows 10 64 bits / Windows 8.1 64 bits
Processor: Intel® Core ™ i5-4460 3.20 GHz or AMD FX ™ -6300
RAM: 8 GB
Video Card: NVIDIA® GeForce® GTX 760 2048 MB / AMD Radeon ™ R7 260x 2048 MB
DirectX (R): 11
Sound Card: DirectX 9.0c compatible
Network: Broadband Internet Connection
You can download, buy the game from an official representative:
Monster Hunter World: Iceborne (PC)
Monster Hunter World: Iceborne Master Edition Deluxe (PC)