World of Tanks developers released a mini-game "Lucky Card" for players on November 12, 2020. In which you can find and play by going to the official website of the game. You can take part in the mini-game from November 12, 2020 to November 19, 2020.
Fans of the game World of Tanks have the opportunity to receive unique personal discounts on the game's products. This gives the opportunity to take advantage of the offers and purchase winning goods for real money and game currencies. Including in-game currency – credits.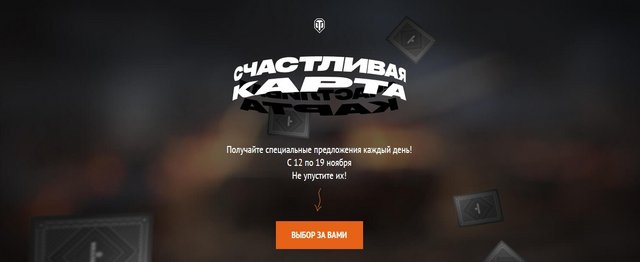 The mini-game "Lucky Card" itself is made in the form of an interesting lottery. Players must, on their browser on a special site, catch flying cards with different speeds and sizes. In total, you can catch 4 cards per day, for the entire period of the promotion. In this case, be sure to log into your account before starting the game.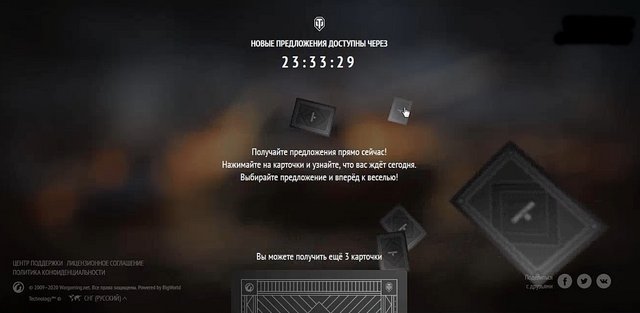 The actions of special offers after the expiration of the time disappear, and you will not be able to use the dropped offers again. One special offer is dropped only once. So, you need to think carefully about which of the offers you are most interested in.
About the prizes in the "Lucky Card".

At the moment, our editorial board received offers for real money. At the same time, it is better to choose the most interesting cards with good offers from those that fly at a decent speed and are small in size.
In our case, one map had a proposal for a Soviet T-34-85M tank of level 6, with a slot in the hangar, with 25 tasks to increase experience and "stroke-style". It was not possible to catch such a card the first time.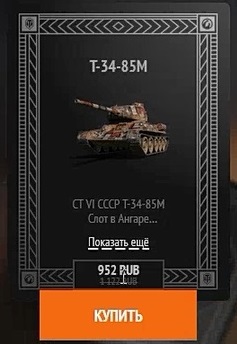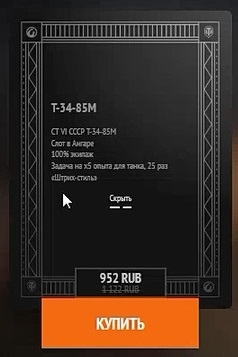 Larger cards had less attractive offers. This is the "Supply Kit" with a premium for one day, a German Tier 5 Pz.Kpfw medium tank. III Ausf. K with 25 tasks to increase experience and Japanese medium tank 5 level Type 3 Chi-Nu Kai with 25 tasks to increase experience.
It is quite possible that other players will be more fortunate and will be able to get the most attractive offer even from large maps. Good luck in the game "Lucky Card" and success on the battlefields.